Gloria Duchin Ornaments - It all Started with the Dream of one Woman.
Posted by Eva DeCosta on 30th Sep 2020
Gloria Duchin, Inc. was founded in 1979 by its namesake Gloria Duchin. Gloria, a former model and business executive brought her fashion savvy and business expertise to the world of seasonal ornaments and accessories.
Gloria Duchin, Inc. has a strong relationship and presence in one of the largest department stores in the world. This relationship has an interesting story behind it. It all began with a conversation in a shared taxi ride to T.F. Green airport in Rhode Island. Gloria was leaving a meeting in Providence, R.I. on her way back to her New York City office.
A gentleman leaving the same building asked if she would mind sharing a taxi ride to the airport. On route he asked her what she did. She mentioned she had started a business designing and manufacturing gold tone engravable metal Christmas ornaments and jewelry items. He let her know that he was a jewelry buyer for a small store chain with only 279 stores and she may not know the name. That small store, at the time, was WALMART. Today, everyone knows Walmart.
In 1990, Gloria's daughter, Robyn joined the business. Together the talented duo went on to expand their ornament and jewelry company to include inspirational gifts and keepsakes for baby, wedding, pets and more. Designing for Fortune 500 companies to midsize retailers, Gloria Duchin's products can also be found in national museum stores.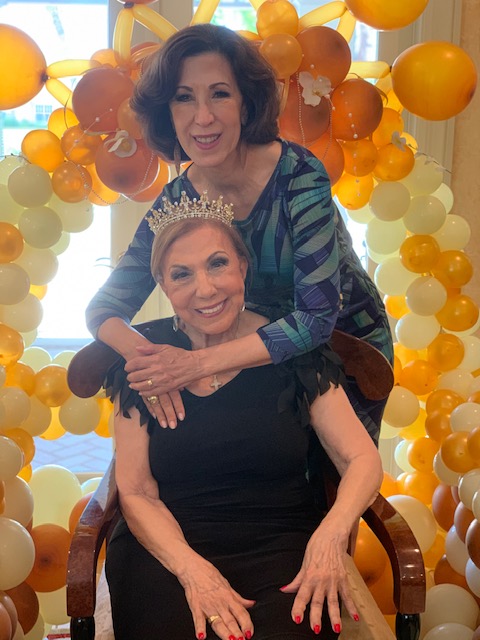 Robyn celebrating a milestone birthday with Gloria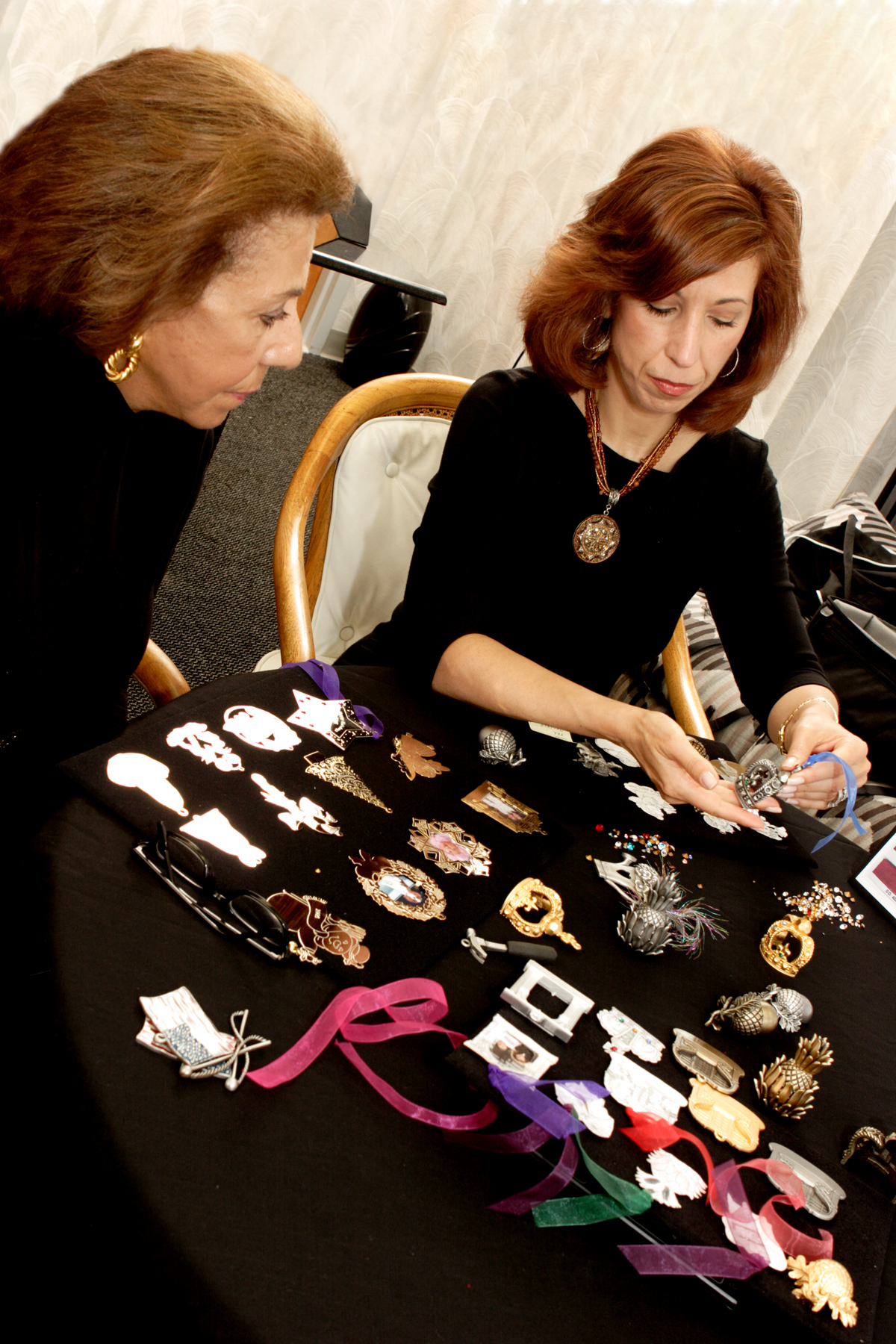 Working on a new collection
One of the first ornaments designed for the launch of the company was this pretty bell. It was part of the Vintage Gold Collection and was in production for many years before retiring to make room for more designs.
Today Gloria Duchin has grown into a worldwide brand of metal ornaments, jewelry and keepsakes with over 100 million copyrighted ornaments in circulation.
All the beautiful pieces available are designed and made in the USA. Below are pictures of crystals being applied to a gift ornament and an assembly line getting the items ready for shipping.
The ornaments have become collector's items with many families adding to their collections every year and passing along the ornaments to their children as they go on to start their own families.
Ornaments can be engraved. This process is done just before they are shipped out to our customers.