October is for Spreading Love and Kindness
Posted by Eva DeCosta on 27th Sep 2021
Oh how we love the month of October, especially here in the North East when everthing begins to smell and taste like pumpkin spice....
October is a big month, it's the month we officially think of as the beginning of fall and all things pumpkin and spice, it's Halloween month which has become the biggest "holiday" of the year. Although covid has put a damper on the parties and activities that make this day so huge, it is still expected to have over 150 million people participate in activities.
October is also the month where the entire month is dedicated to Breast Cancer Awareness. During this month we all seem a bit more sensitive to the struggles those battling cancer face each day. It is a time for us to be, and spread a little more kindness in the world.
Sometimes we just want to help someone smile and a little gift can help do just that and maybe even bring a little hope to thier life.
At Gloria Duchin, we know we can't cure but we hope we can help in the research. Help us fight the fight against cancer. For the entire month of October, Gloria Duchin will be donating $1.00 from every sale of these two cancer related ornaments to the Dana Farber Cancer Care and Research.
HOPE BUTTERFLY
This contemporary pewter butterfly design is filled with pink and gold glitter and features a pink silk-screened heart charm with the word "Hope." This is a wonderful gift for a breast cancer fighter, or you can swap out the "hope" charm for a customized, engraved charm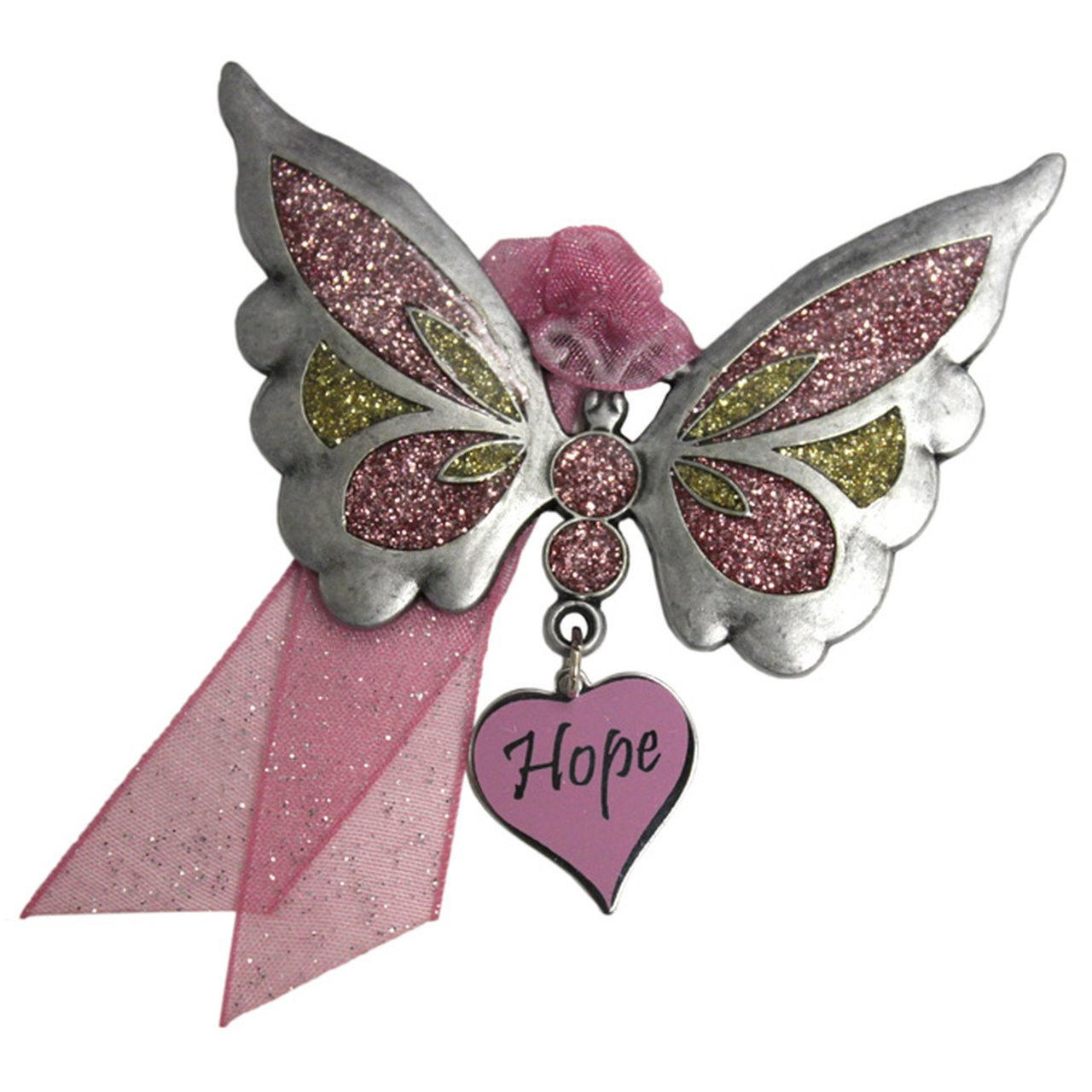 PINK RIBBON ANGEL
This sweet angel hangs from the branches of your Christmas tree on a pink gliter ribbon. In her hands is a pink glitter support ribbon and her halo is accented with a pink Swarovski® stone. This is an inspiring and heartfelt keepsake for anyone who has been touched by breast cancer. Make her a one of a kind gift by adding an engraved charm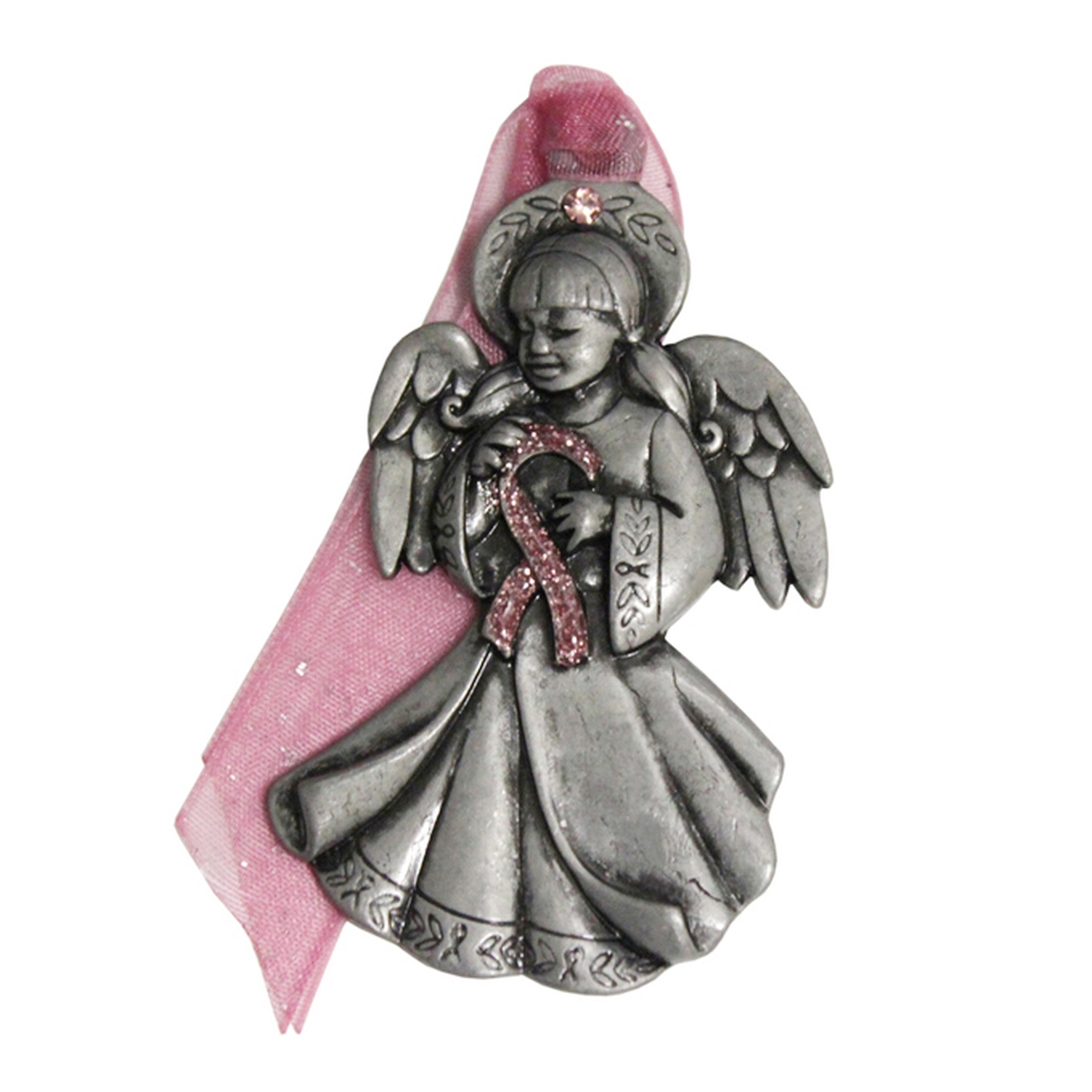 Gloria Duchin is a proud supporter of Dana Farber Cancer Care and Research.
Some other items that are inspirational if you're not looking for cancer spacific items:
BE STRONG AND HAVE FAITH ANGEL
MIRACLES ARE EVERYWHERE ANGEL
A LITTLE FAITH GOES A LONG WAY DOVE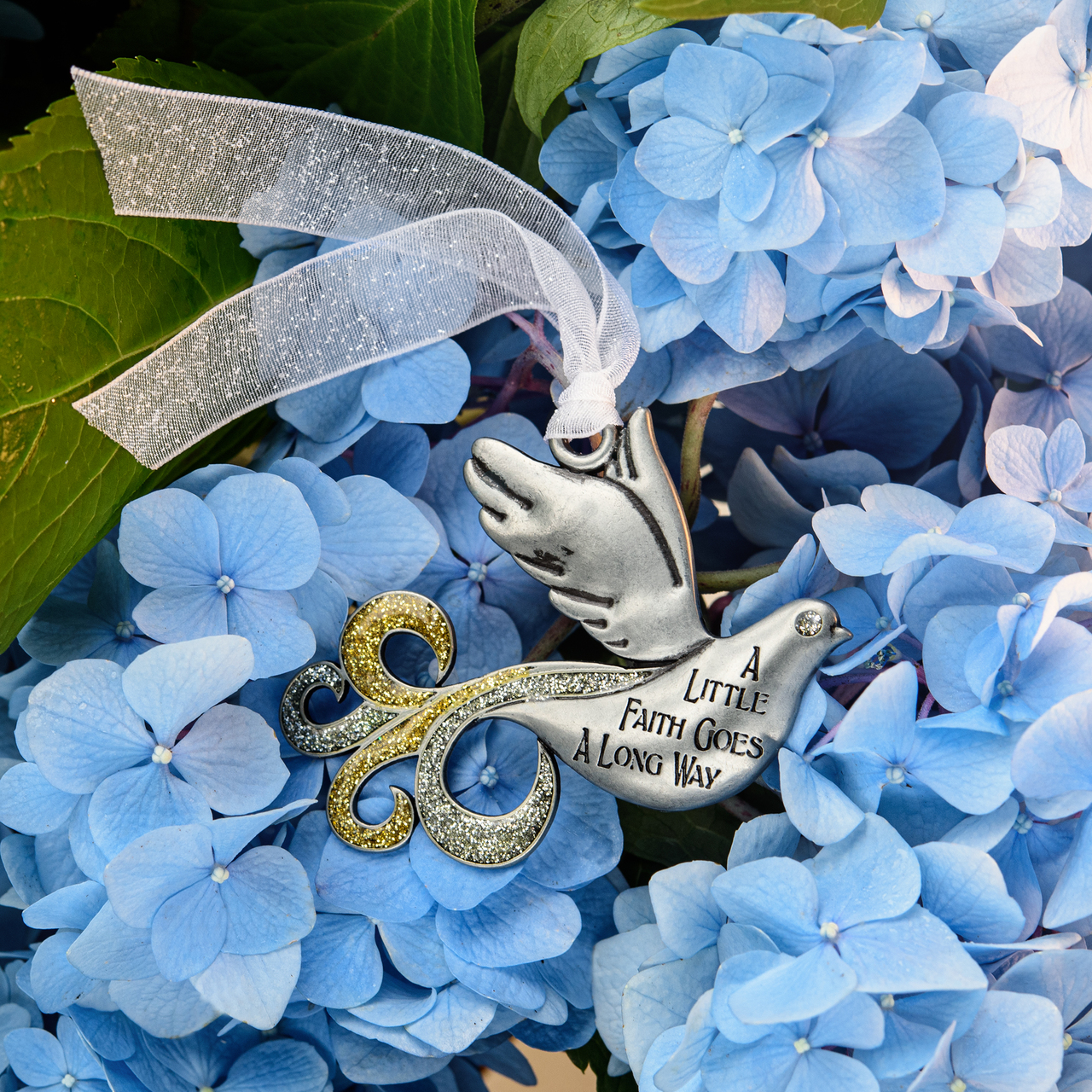 We hope you enjoy your fall season and we wish you all love, happiness, and most of all health.