Celebrate Summer Fun with Gloria Duchin Ornaments and Gifts
Posted by Eva DeCosta on 7th Jul 2021
Summer is here and it's time to celebrate again!
We love summer and all the fun things we get to do with family and friends. This year we couldn't be more thankful to be pretty much back to normal. After last years restrictions, we are all just bursting with energy to get out there and just have fun.
One of them biggest part of summer is family and friend get togethers. It's always so nice to have a little something to give those around us we love. That's what Gloria Duchin is all about. Our designers are the best at creating a feeling of love and thankfulness for those around us.
Ornaments are often thought about only at Christmas time. Here we are sharing some fun ideas you can use our ornaments and trinkets to spread cheer and love with the important people in your life.
Camping is at the top of the list for so many. When we go camping we usually go with friends. How adorable is this little "Camper" ornament? We love the idea of engraving the date of the camp trip on a little charm. You get 2 lines with 8 characters to personalize it. Your family and friends with love it and cherish it always.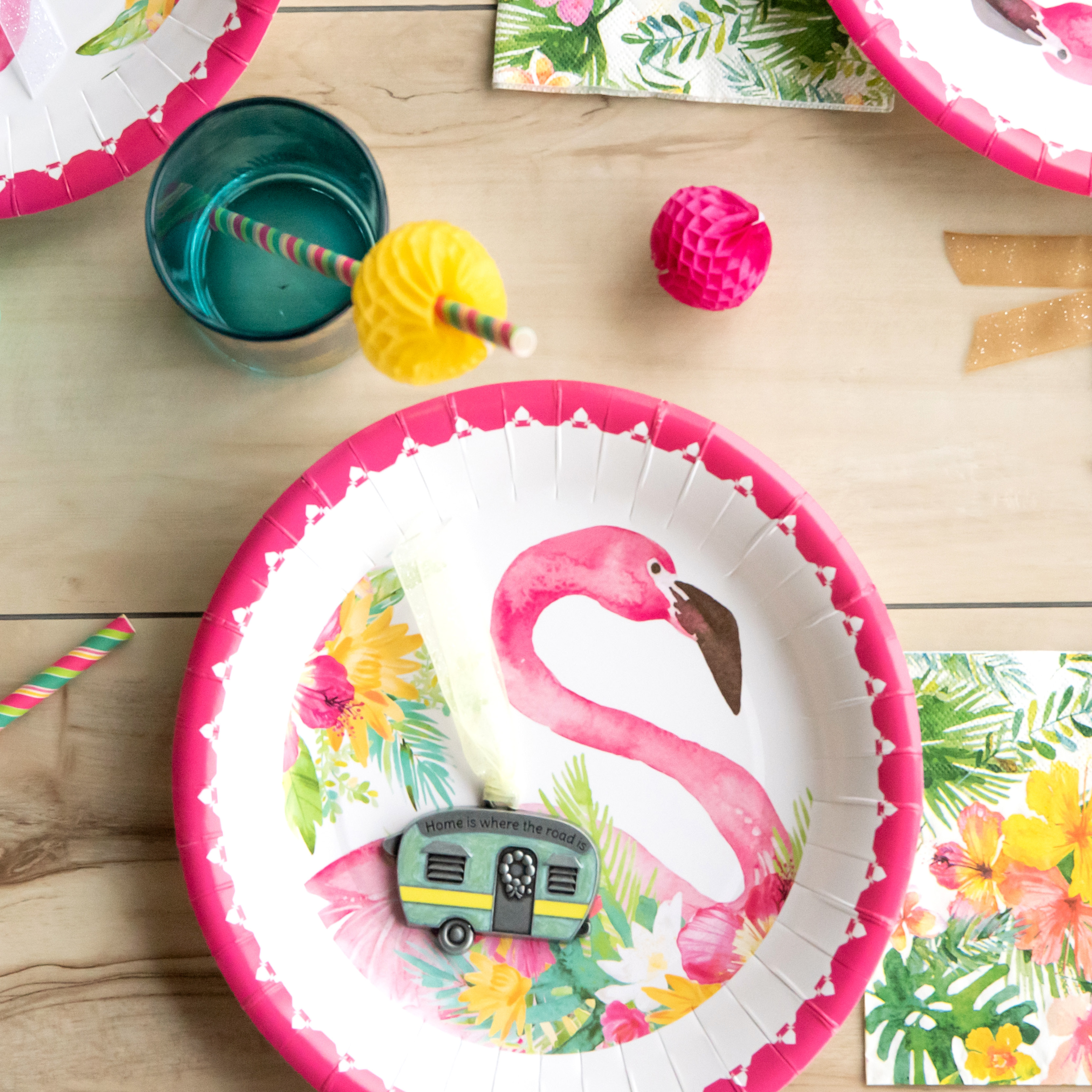 So, plan a little dinner with everyone and place one on each of the place settings. We promise, they won't stop talking about this little gesture of love.
Never go to a friends house without a gift for the hostess. Add this cute bucket of wine ornament for that special touch.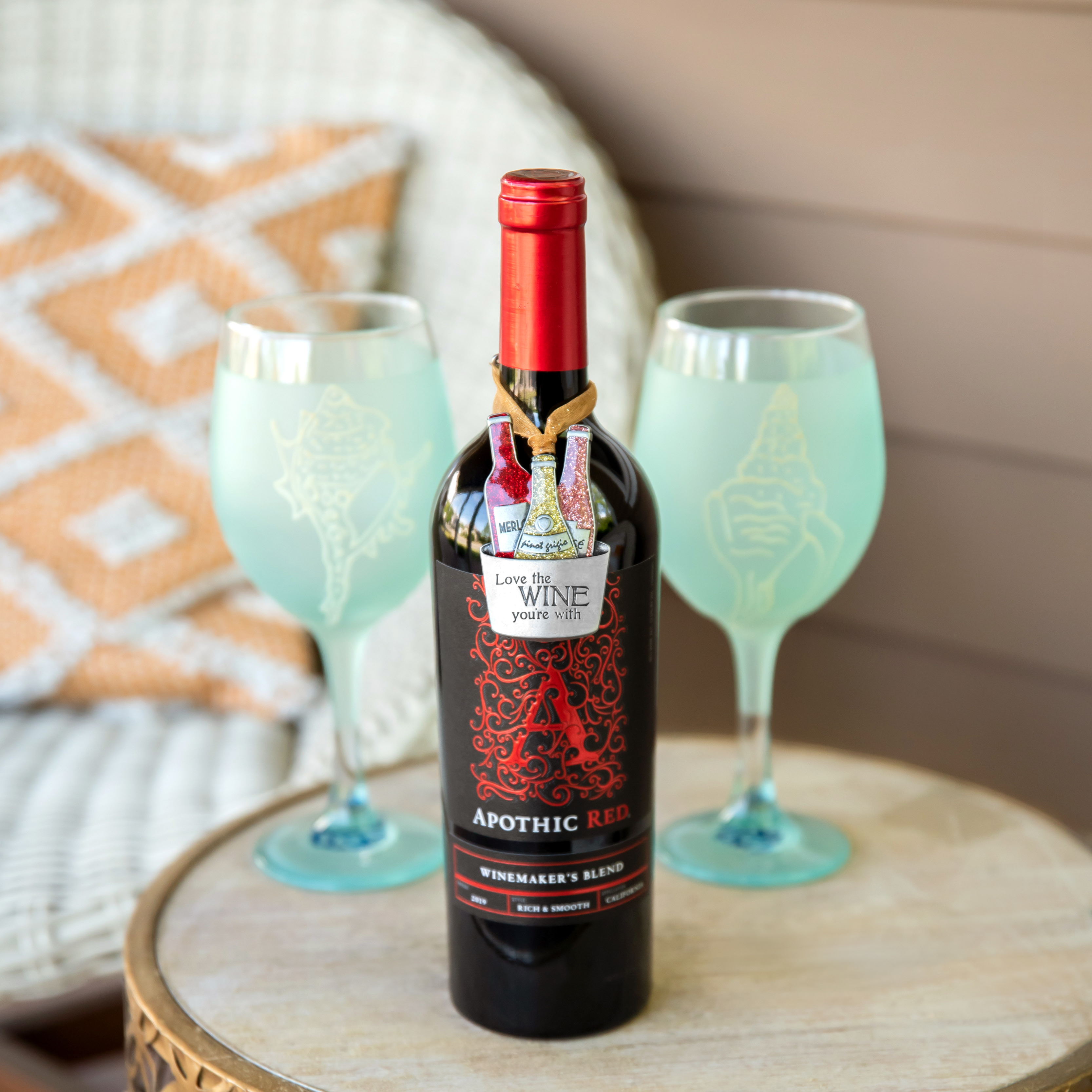 Here's another idea we know all your girlsfriends will love because....lets face it, who doesn't love a nice fashionable shoe? This fancy and fashionable shoe is available in black and red for your sassy friends...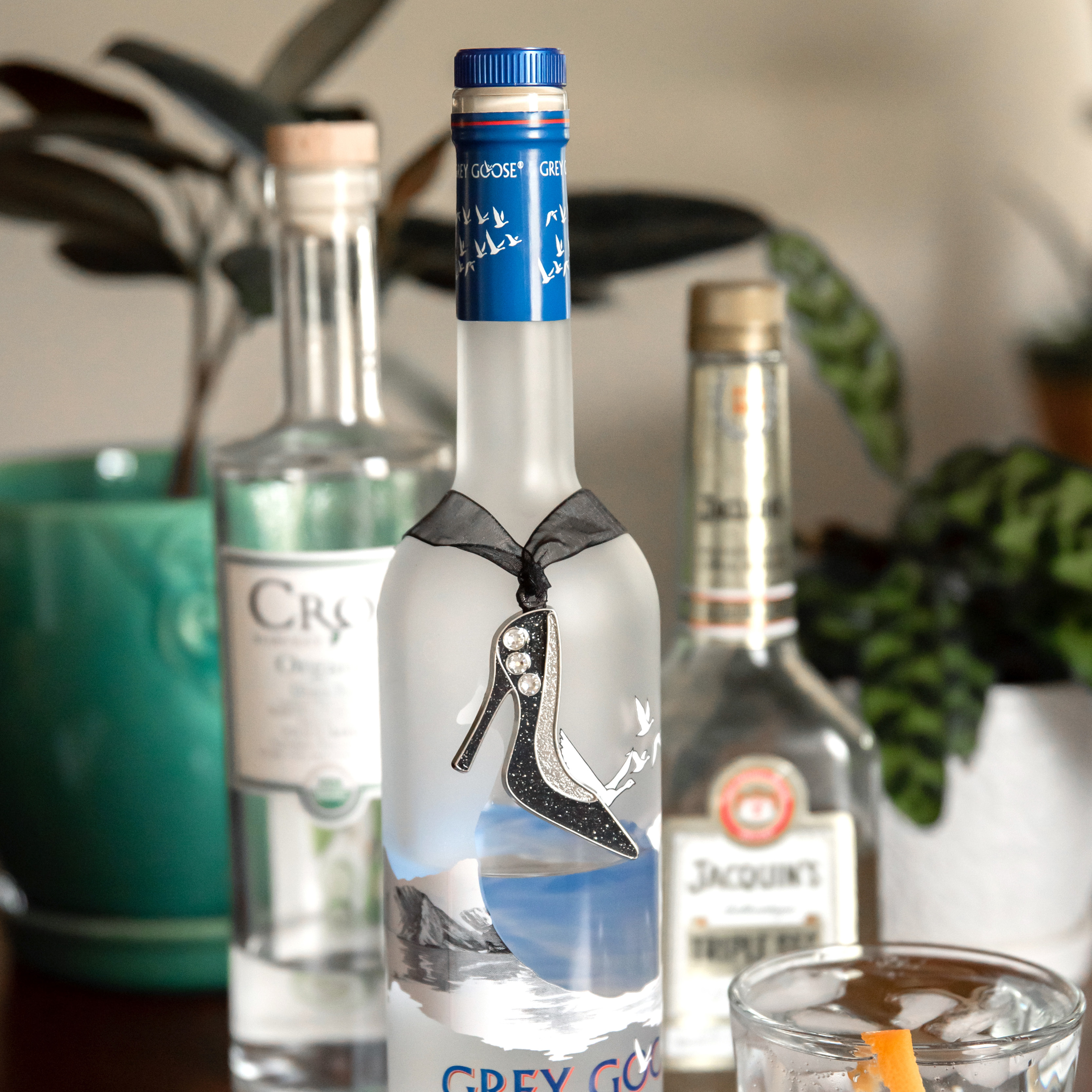 Summer and baby or wedding showers just go hand in hand. Add a cute ornament to your gift bag or wrapped box for a special touch. Add an engraved charm to personalize it.
For the wedding couple - you work so hard to plan the perfect wedding and want it to be special and unforgetable to your guests. We think the perfect "favor" or "thank you" is a personalized ornament with your wedding date on it. Select one where you can add your wedding photo too. Attach the ornament to a back of almonds or use it at a napkin holder or attach to the seating name tag. Your guest will love and remember the best wedding everytime they look at it.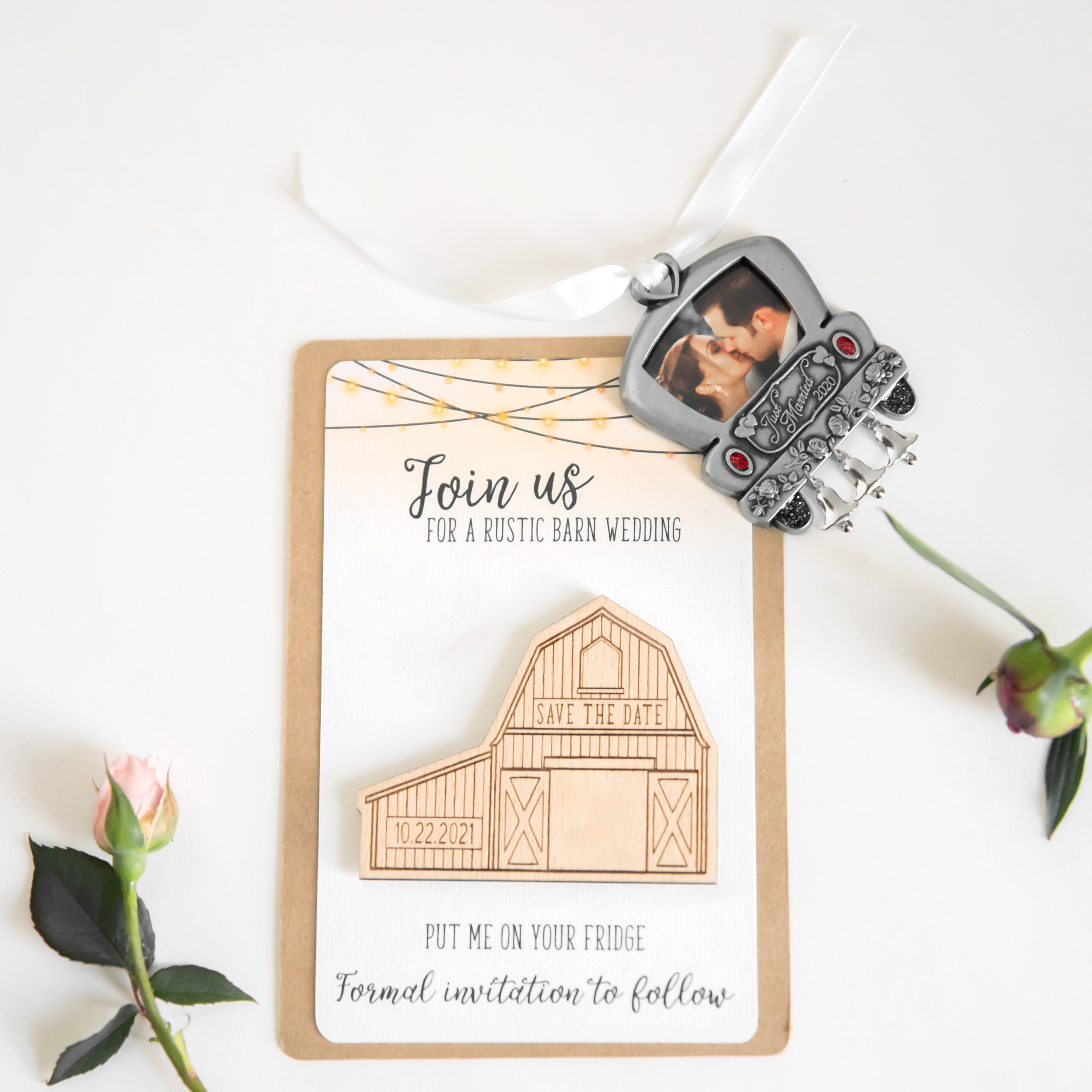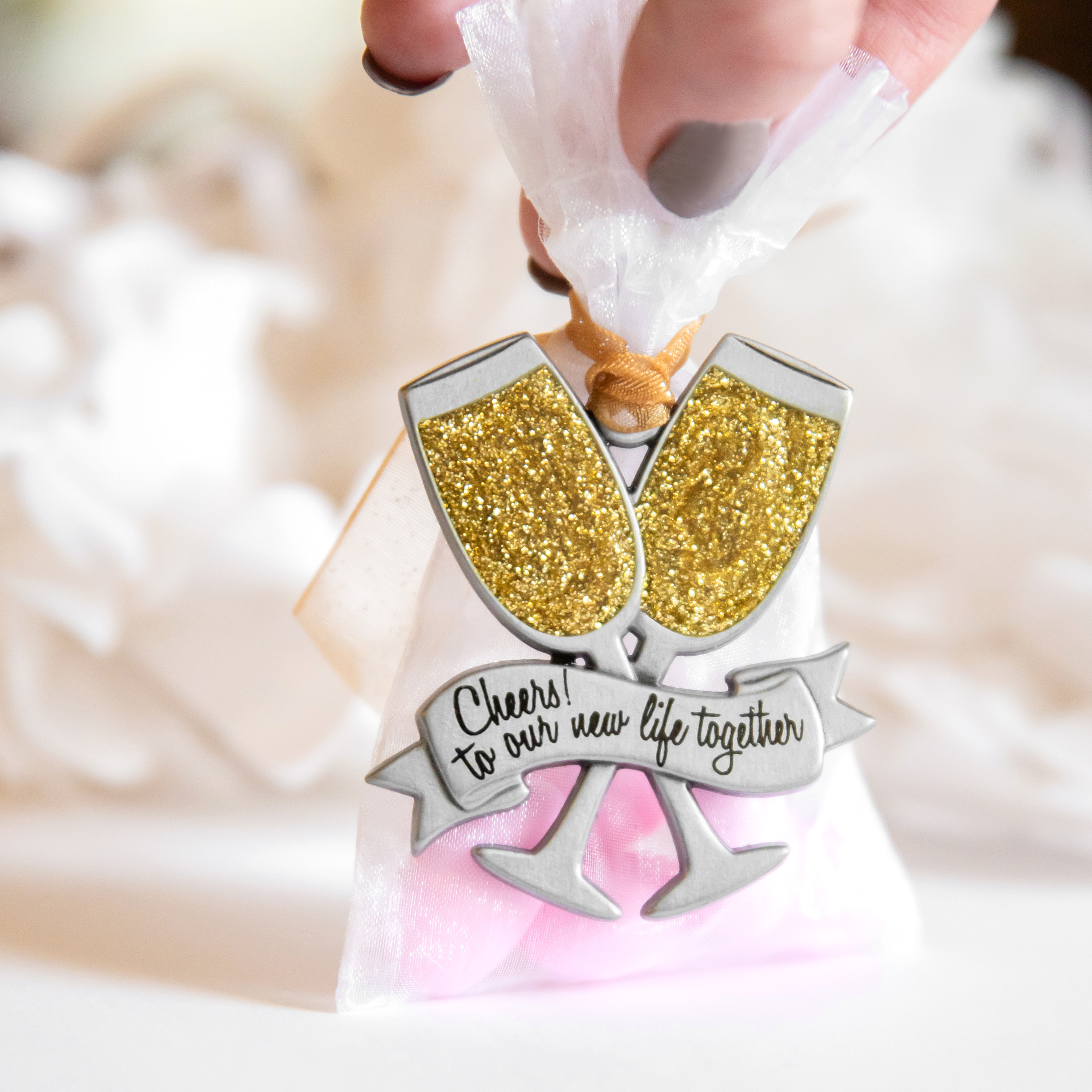 Here's a great idea for all your book club friends, engrave a special message on this adorable heart cutout ornament to be used as a book mark.
We hope you enjoy our ideas and would love to have you send us any creative ways you use your ornaments. We would love to feature your ideas on our instagram and facebook accounts.
Remember that all Gloria Duchin ornaments are engraveable for that special personalized touch your friends will love. Also visit our Giftware collection for unique gifts.
Happy Summer!